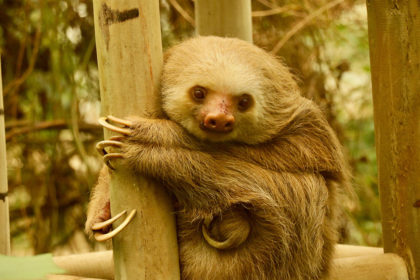 This post is also available in:

Spanish
Let's say it as it is! Costa Rica is a champion of the earth for many reasons. This little country in the center of the Americas consistently stands out when it comes to looking out for sustainable development including its flagship sustainable tourism model. Selvatura Group is a fantastic example of how sustainable tourism can be done so well in Costa Rica.
Costa Rica was just recently awarded Champion of the Earth by the United Nations thanks to its continued efforts to protect nature and fight climate change. While small in size, Costa Rica aims to do its part in putting environmental conservation at the forefront and show the world that it can be done.
This spirit of protecting nature, not only benefits the diversity of wildlife and flora that Costa Rica is so well known for, but it also means that visitors enjoy exploring the myriad of landscapes and ecosystems that makes Costa Rica so special. It has also meant that sustainable tourism is the preferred business model that Costa Rica has decided to adopt since back in the nineties.
It proved to be a wise decision that has made Costa Rica a favorite destination for so many eager travelers.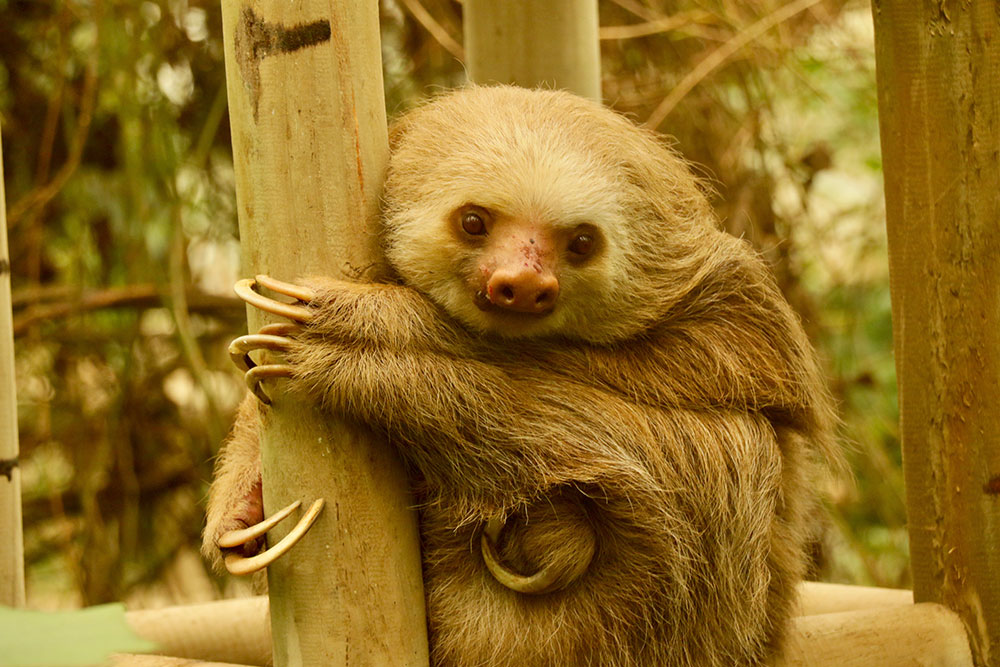 So, what is sustainable tourism?
When we talk about sustainable tourism, we very often think that it is about taking care of the environment. This is definitely one of the pillars of this model, but it has two more. It also considers the current and future socioeconomic and cultural impacts of tourism which are of equal importance to being kind to nature.
Sustainable tourism involves the protection of natural environments and wildlife (Costa Rica has lots of that!) when operating tourism activities, ensuring visitors enjoy authentic cultural experiences through its correct representation. It also is about creating socioeconomic benefits for the community where the tourism company is based and operates including hiring local talent and purchasing local produce.
Is sustainable tourism in Costa Rica to stay?
This is no small feat, but Costa Rica has perfected the sustainable tourism recipe and it has only improved as the years have gone by. The wonderful thing about sustainable tourism is that nearly everyone has come on board with this philosophy. This includes the Selvatura Adventure Park and its sister mountaintop hotels, Ficus Sunset Suites, Hotel Heliconia and Jaguarundi Lodge in Monteverde, and the beachfront Papagayo Golden Palms on Panama Beach in Guanacaste.
The group as a whole has implemented a series of policies in each of the properties to uphold the sustainable tourism goals without foregoing any comforts or conveniences that guests may feel happens when sustainability is mentioned. So, when you stay at one of these hotels or visit the adventure park, you are part of the sustainable tourism movement and its benefits.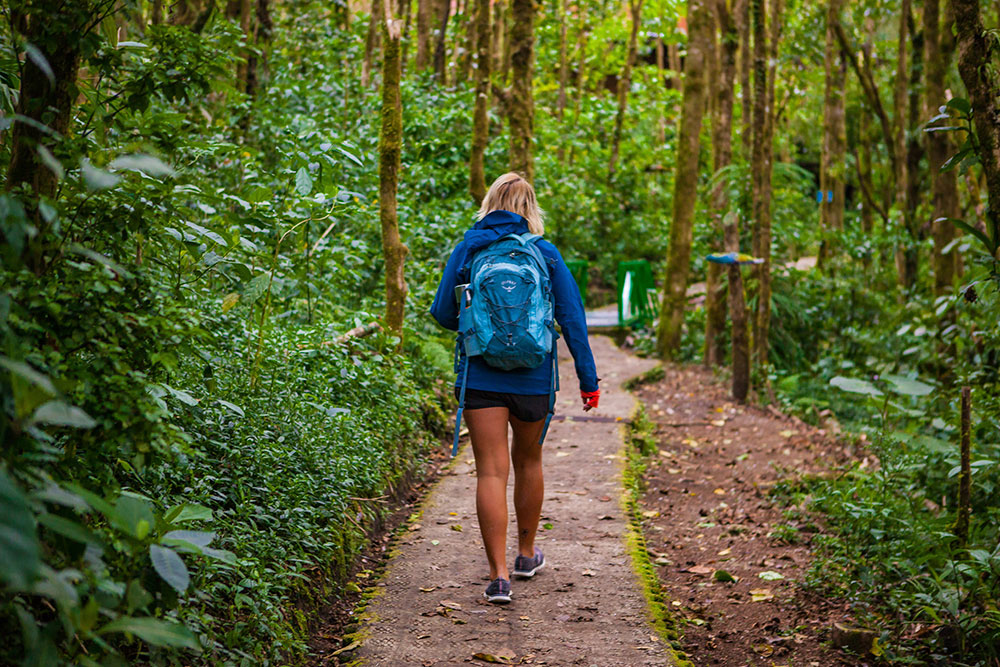 Will sustainable tourism affect my experience?
The Selvatura Group believes that the experience is actually enhanced and so do the guests and visitors. So, when visiting the eco-tourism hotspot of Monteverde, not only do you have a number of hotels to choose from, but you can also integrate some wholesome "Costa Rican Style" adventure into your days, all under the sustainable tourism flag.
While staying at the Jaguarundi Lodge, you will be transported to the traditional mountaintop wooden cabins of yesteryear incorporating the rich history of Monteverde and its unique beginnings. With the modern conveniences of today, your experience is further heightened by the fact that the lodge sits within the cloud forest alive with birds and wildlife that can be enjoyed from the deck areas of the rooms.
This is sustainable tourism at its best, where you can experience the beauty of nature and the cultural flavors through tradition and history within a local community that thrives on collaboration and support. Sustainable tourism is subtle but a sure thing!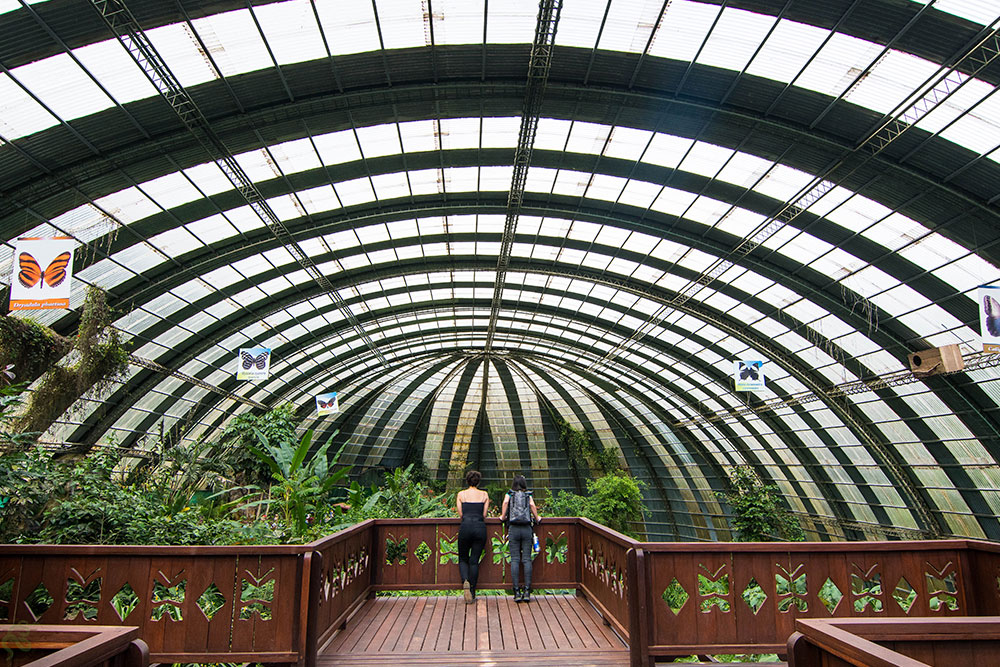 How do sustainable tourism and adventure work together?
Selvatura Adventure Park is a living example of how sustainable tourism and adventure work together. Located on a private reserve that protects the delicate cloud forest, visitors and adventure-seekers can enjoy and experience the cloud forest with minimal impact.
Whether you are flying through its canopy and a zipline or walking over the suspended bridges on your trail walk, the magic of the cloud forest is amplified through all your senses. Great fun in nature, best adventure experience, and optimal respect for the cloud forest!
Another great example of how sustainable tourism and adventure work together is working closely with tour providers to ensure that they comply with sustainability standards. When you stay at Papagayo Golden Palms Beachfront Hotel, this is what will happen when you purchase a tour from the hotel´s tour desk.
All the Papagayo Golden Palms tours have been carefully selected to ensure that your adventure in Guanacaste will be lots of fun and full of thrills but also environmentally friendly and with minimal impact on nature. The hotel also ensures that the tours are from local tour operators as a way of supporting the surrounding community and its members.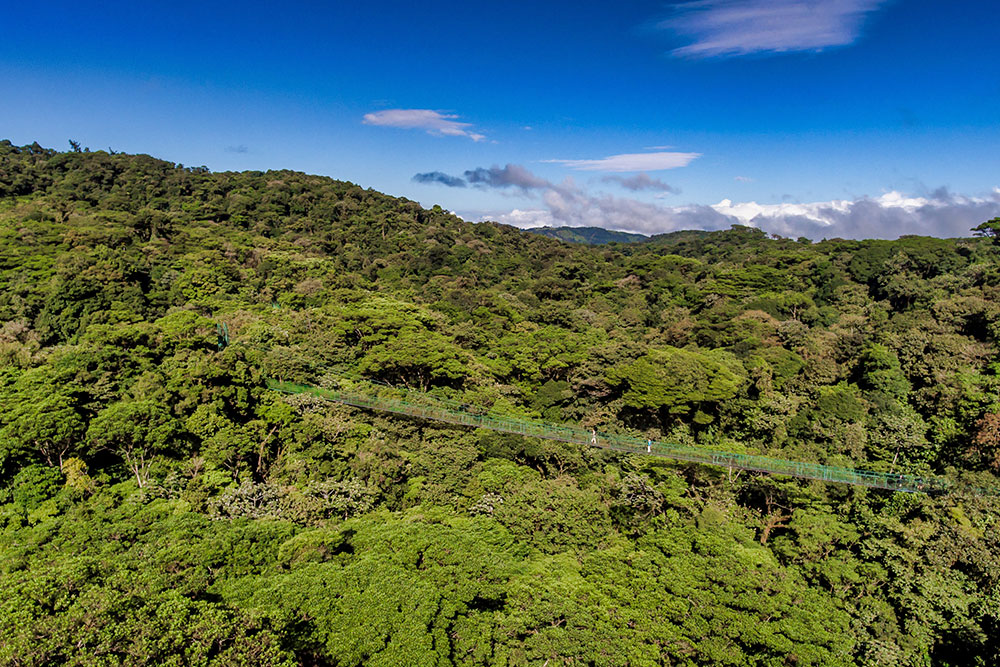 Fresh, local produce makes for delicious dining!
A fantastic vacation will always include amazing dining. An exceptional dining experience will include a beautiful setting, great service, and of course, the artistry of creating unforgettable flavors and meals. So, how does sustainable tourism work into delicious dining?
Ficus Sunset Suites certainly has the perfect recipe. Through the use of fresh, local produce from responsible farming and fishing practices, a wonderful menu of appetizers, main dishes, and desserts can be enjoyed in the morning and in the evening. Creative and innovative meals are designed and created by a select group of local, up-and-coming cooks and chefs that bring refreshing ideas and techniques to the table!
While Ficus Sunset Suites is a wonderful gourmet dining experience during your sustainable tourism adventure, Hotel Heliconia boasts the best typical breakfast on the mountaintop that is the perfect start to a day of exploring the cloud forest. This is a daily introduction to Costa Rican culture through delicious flavors. It includes the famous "Gallo Pinto" which translates to colorful thanks to all the delicious ingredients that it involves.
Costa Rica leads the world in sustainable tourism and has proven to be as successful as many of the other decisions this little country has made to protect the environment, celebrate local culture, and create a sense of community and its collective wellbeing. Sustainable tourism is a fantastic way to experience a country at its best without foregoing the comforts of a wonderful vacation.
The Selvatura Group is a proud follower of sustainable tourism and has found many ways to incorporate sustainable practices into their hotels and adventure park and thus, enhancing experiences and adventures. Come and visit Monteverde and Guanacaste and Selvatura Group will show you the very best of Costa Rica and how sustainable tourism is the best way to enjoy this little champion of the earth!