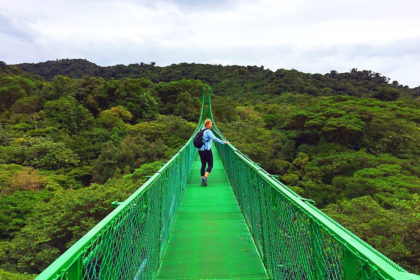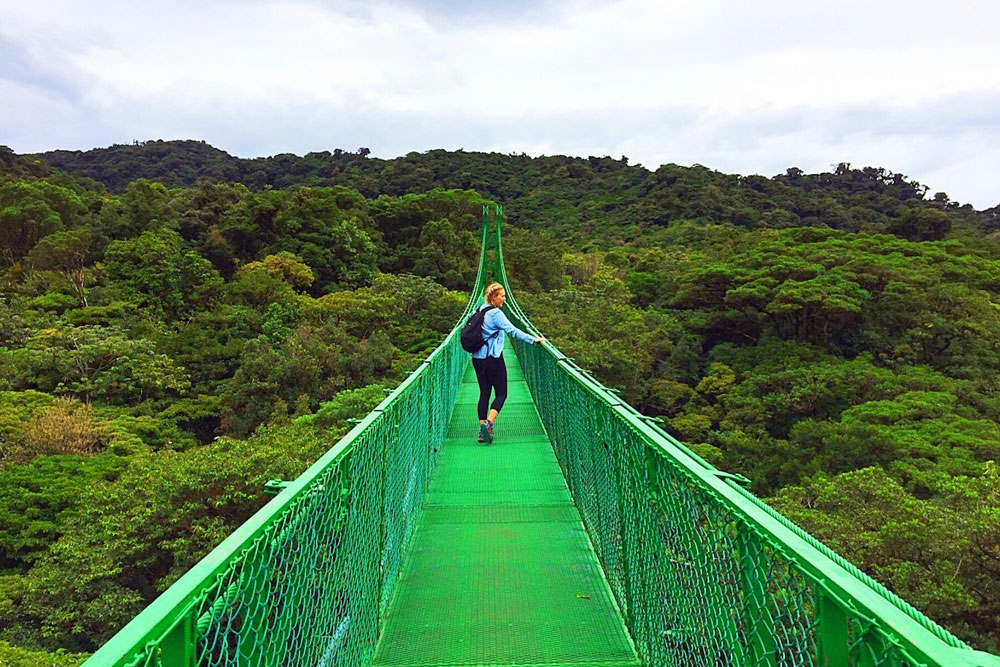 Selvatura Park: Amazing things to do in Monteverde
Monteverde is one of those special places in Costa Rica for many reasons. Nestled up in the highlands of the Continental Divide, it not only is exceptionally beautiful where you take a deep breath and watch the beauty of nature unfold before your eyes, but it also is full of possibilities. There is a long list of amazing things to do in Monteverde, whether it is to pause and experience the wonder of nature as you explore the cloud forest or if you are looking for some wholesome adrenaline-rush activities.
Vacations in Monteverde is where nature, adventure, and new experiences are wrapped up into a little mountaintop sanctuary! Monteverde is a place for nature lovers without a doubt and a visit is an experience unlike any other. A hike through the Monteverde Cloud Forest Reserve will show you one perspective of this verdant gem, while walking over the suspension bridges at Selvatura Adventure Park, will show you what the forest looks like from above. The possibilities are endless!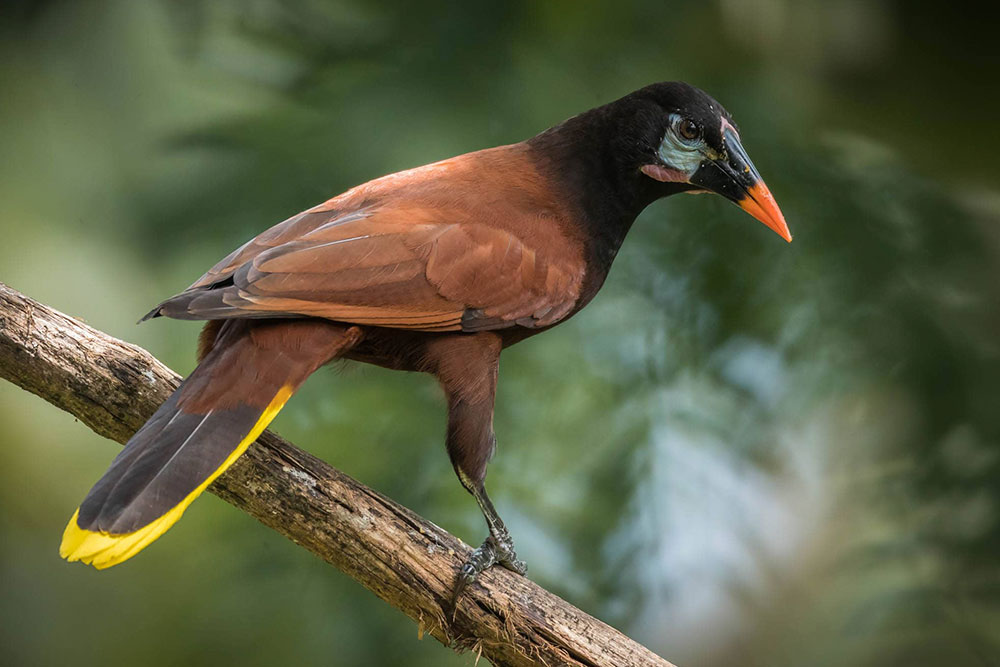 For the love of birds
Monteverde is a very special place for bird watchers too and is home to over 500 species. The thrill of spotting them, brings such excitement and leaves you in awe especially when you can see the resplendent Quetzal or the Black, Yellow Silky Flycatcher or the largest hummingbird in Costa Rica called the Violet Sabrewing. It is of no surprise that Monteverde is one of the best places for birdwatching in Costa Rica….and the world!
Much of Monteverde´s success as a best place for birdwatching is that it is home to over 140,000 acres of mostly privately owned reserves and parks. Selvatura Adventure Park is one of these and sits on 850 acres of protected forest. Its neighbor is the largest private protected forest in the country called the Children´s Eternal Forest. This network of reserves and parks is a safe haven for endemic and migratory birds that become a bird watchers paradise when they vacation in Monteverde.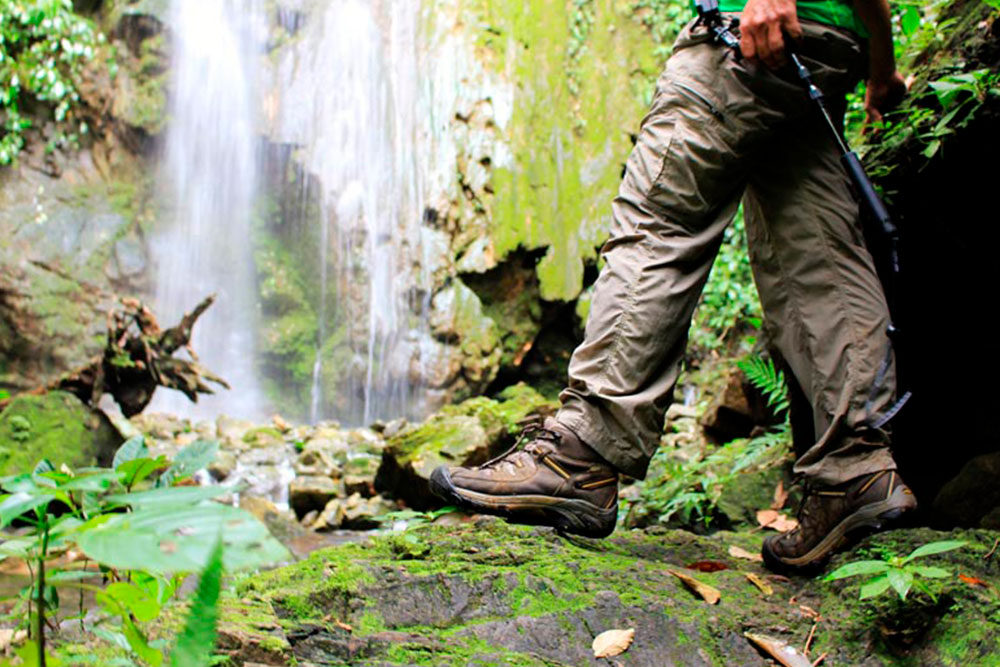 Hiking Boots on the forest floor!
Monteverde is also a favorite vacation destination for the opportunity to pause and experience the wonder of nature, one unhurried moment at a time as you explore the number of reserves and the hiking trails they contain. Immerse yourself into the dense cloud forest for a truly sensorial experience. This is for the nature-lover that likes to feel their hiking boots safely on the forest floor and enjoy the views of the diverse tropical forest and its misty surrounds at ground level. The Monteverde Cloud Forest Reserve is a unique opportunity to re-connect with nature and visit one of the most endangered ecosystems in the world.
Offering a number of trails, Monteverde Cloud Forest Reserve can be visited multiple times, and each experience will be a new one thanks to the richness of its biodiversity, the everchanging energy of Mother Nature, the clouds that will engulf , before sliding away magically and the colors and aromas of the cloud forest that bring new life and seasons. A must-do is to visit the Cloud Forest Reserves in Monteverde.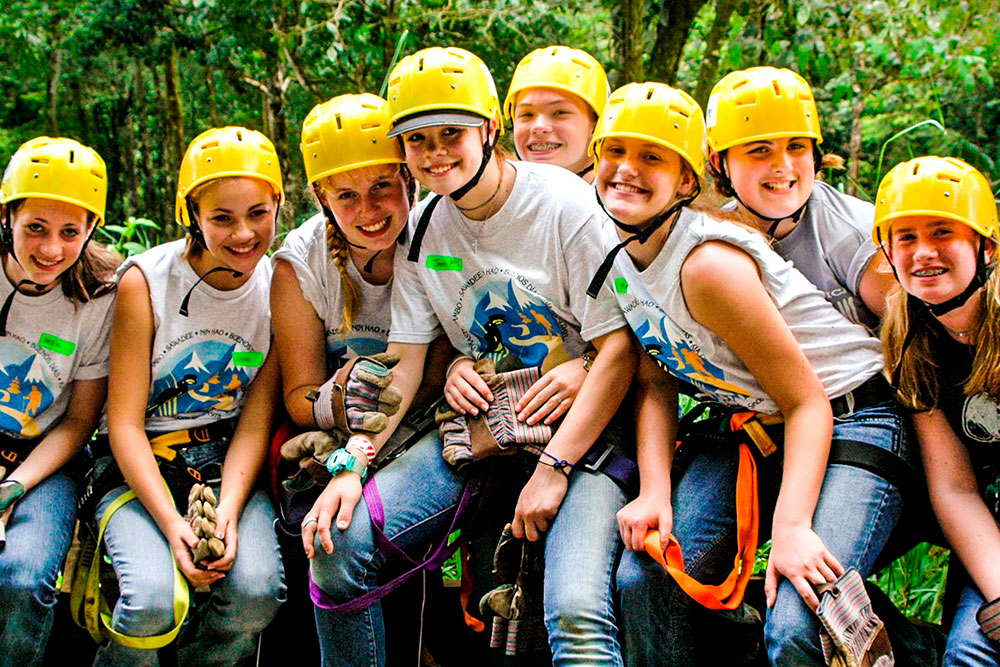 And for the adventurous at heart!
For those searching for different ways of experiencing the cloud forest, welcome to Selvatura Adventure Park. This is what we call in Monteverde where a choice of packages means you do the activities you prefer with the adrenaline-level you would want to reach.
The ultimate sky adventure in Monteverde is of course ziplining. What better way to see the cloud forest from above than flying through its canopy and treetops offering birds-eyes views of the forest below and the spectacular scenery beyond. Monteverde is the birthplace of ziplining so put on your harness and connect to the line. It is an adrenaline rush that you will want to continue beyond the 13 cables. Extra points if you do the last cable in the superman position!
Selvatura´s ziplining experience is the only canopy tour in Monteverde and Costa Rica that is fully immersed in the cloud forest too. This activity not only is exhilarating but you will see the cloud rainforest from a unique perspective. Oh…and let´s not forget that this zipline also offers you the opportunity to try out the Tarzan Swing to really feel the thrill of nature. This is for the adventurous of spirit and will be the highpoint of your vacation in Monteverde.
Selvatura Adventure Park is also home to it´s famous Treetop Suspension Bridges and Walkways. This 1.9-mile-long walk through the cloud forest includes 8 suspended bridges that offer breathtaking views of the cloud forest, Monteverde and further afar. Remember that Monteverde is over 4500 feet above sea level with views of the Gulf of Nicoya and the Pacific Ocean. Your Treetop Suspension Bridge walk is also a prize opportunity to do some serious wildlife and bird watching making this experience all the more exciting.
To see some more wildlife up close don´t forget to pass by the Sloth Sanctuary, the Reptile and Amphibian Exhibition and of course the Butterfly Garden. This is an adventure park that visitors of all ages will enjoy so come with the family and enjoy the epitome of Costa Rica and Monteverde.
Another adventure park that offers the thrills of a close-to-nature experience is Sky Adventure Monteverde. While offering a zipline tour and hanging bridges, this adventure in the sky has a shorter circuit than Selvatura for both attractions and without the final bang of the Tarzan swing either! And when you are looking for adventure, more is definitely better!
Monteverde is a small area sitting on a mountaintop, but it is also story of a community and it´s profound respect for nature and a love story of how it has been safeguarded for present and future generations.
It is a paradise for birdwatchers, a sanctuary for keen hikers and a hot spot for adrenaline-rush seekers. Wander the reserves like the Monteverde Cloud Forest Reserve and inhale its magic and watch its endemic wildlife to draw inspiration and wonder. Soar through the sky on an unforgettable adventure at Selvatura Adventure Park, a world of natural wonders. This is about a uniquely immersive into nature.
Selvatura Nature Park and its sister properties, Hotel Ficus Sunset Lodge, Jaguarundi Lodge and Hotel Heliconia look forward to your visit! Your adventure planning begins at the website so come visit us, pick your package and book online to create an unforgettable vacation in Monteverde.