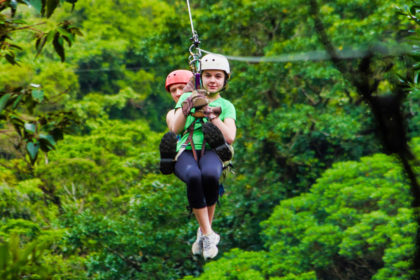 This post is also available in:

Spanish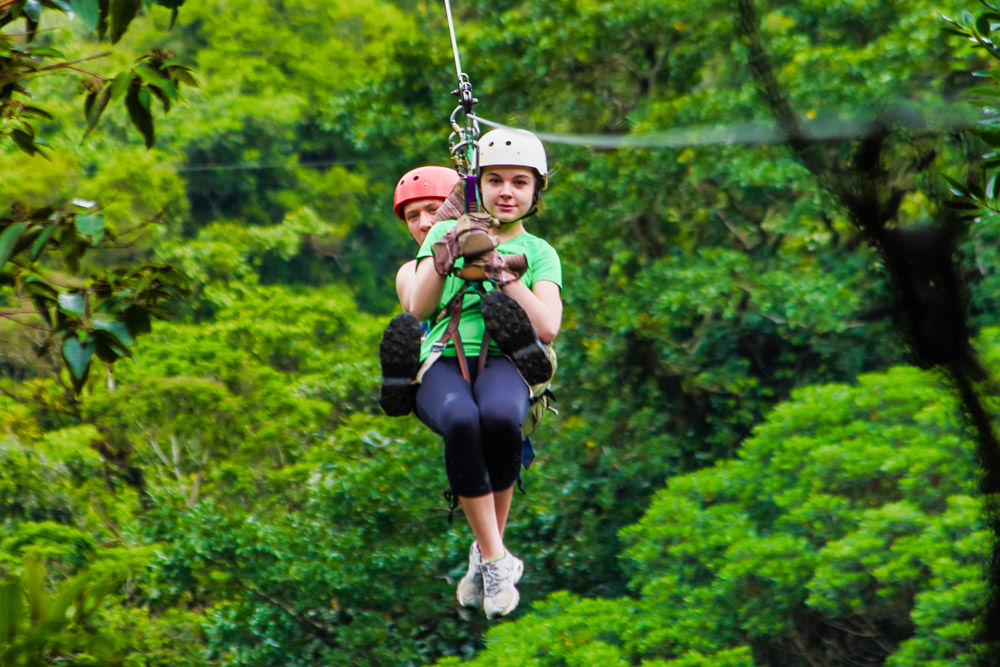 Selvatura Park, where adventure and safety protocols are priorities.
Monteverde, in beautiful Costa Rica is a center for many outdoor activities. Not only is it home to the mystical cloud forest and all the treasures it holds, but it is also where close-to-nature adventures are thrilling! Selvatura Adventure Park Monteverde takes your love for nature to a new level. Your day of adventure full of a diversity of activities at Selvatura Park, also has all the safety and hygiene protocols in place so you can focus on the experience and the excitement of your day in nature. Selvatura Park is where adventure and safety protocols are priorities!
Selvatura Park in amazing Monteverde was designed to offer visitors a true connection with nature and the opportunity to experience its wonders from different and exciting perspectives. From below, from above or in the middle, the cloud forest is vibrant, mystical, magical and there is always a way to enjoy it for people of all ages, thrill seekers and the lovers of diversity in flora and fauna.
As the world begins to open its wings after a period of hibernation, travelers' retake to the skies of adventure and experiences with renewed expectations and safety protocols. This is how travel is done nowadays and Selvatura Park Monteverde has updated its bio-safety practices accordingly.
What hasn't changed is the fun guests continue to have as they explore the cloud forest and the amazing wildlife that can be spotted and enjoyed.
Selvatura Adventure Park sits on 850 acres of protected cloud forest that is the backdrop to a day of close to nature adventure. While most of the day is outdoors exploring the forest whether it be flying along a zipline or walking through the forest canopy on amazing hanging bridge system, you may also enjoy an array of open space activities such as observing the sloths, butterflies, or hummingbirds. All these open air activities are part of the efforts to promote natural safety protocols that are already in place.
Welcome to Selvatura Park!
From the moment you step into Selvatura Adventure Park, your safety is our priority. It always has been, but we have added some processes to the adventure so that you feel just as safe with the hygiene and sanitary protocols as you do with the ziplining and superman safety harness and helmet.
With further accesses to the reception area, signage for physical distancing, and the incorporation of additional technology, and of course, increased disinfections of the area, your check-in to a day of fun is in accordance with the Ministry of Health's latest indications. The decision to ponder is which package to choose from for your day at Selvatura Park. There are 8 packages which means that you decide the level of adrenaline you want to experience, which gardens you would like to explore and if you would like to enjoy a delicious lunch in between activities.
The Thrill of the Canopy!
For those thrill seekers wanting to see the cloud forest from its canopy perspective while flying through the skies, ziplining is an absolute favorite! Safety has always been a top priority due to the nature of the activity but some supplementary protocols in the way of hygiene are part of the fun now too.
All zipline guides will use their personal protection equipment and group numbers have been reduced to ensure physical distancing. The ziplining equipment is also disinfected regularly and with the Ministry of Health's recommended products.
With your feet on the forest floor!
Selvatura Adventure Park boasts a series of trails through the amazing cloud forest which visitors can wander through at their own pace and within their social bubble. They include the incredible treetop suspension bridges that take you through the cloud forest canopy guaranteeing spectacular views of the forest and beyond. These are engineering works of art and not only are the longest bridge system in Costa Rica, but they are also the safest and the strongest!
The nearly 2 miles of trails and 8 bridges throughout the park means that there is lots of space to walk and feel the sense of freedom and openness that the cloud forest exhales. The only sense of closeness is to nature, which is not only an experience, but it also gives peace of mind in these exceptional times.
Time for lunch!
After a morning immersed in nature, inhaling the fresh mountain air and after the adrenaline rush is over, it is inevitable to work up an appetite. It is time for a delicious, hearty lunch!
The Garden Restaurant is another favorite place for guests at Selvatura Adventure Park with its extensive menu of Costa Rican inspired dishes that are full of fresh, flavorful ingredients perfect for the cloud forest and the mountains.
From colorful salads with tropical accents to Costa Rica's favorite traditional dish, El Casado with its rice, black beans, plantains, salad, and your preferred protein, our menu will satisfy everyone's eager appetites.
Enjoy your meals in the company of your social bubbles with the recommended 2-meter distance between tables and with our digital mobile menu accessed by a QR to choose your meal. That may be the difficult decision as there are so many delicious options!
In accordance with the Ministry of Health's protocols, Selvatura Park decided to expand the terrace area to offer additional open-air spaces for diners too. When not sitting at your table, it is required that you use your face mask too just as the waiters and kitchen staff do.
Selvatura Adventure Park is a place of adventure and a day of fun-filled activities surrounded by nature and its beauty. With the additional safety and hygiene protocols, visitors can focus on spotting wildlife and creating memories in the cloud forest above, below and within. Come and see for yourself!.
At Selvatura Park, you can experience the best activities in Monteverde. You just need to choose your adventure pack and it can be purchased online. If you're looking for a recommendation, we suggest the Gold Pack to experience the canopy or zip line tour, and all of Selvatura Park's bridges.