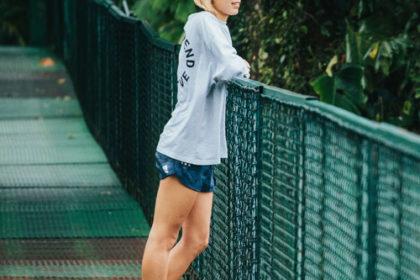 This post is also available in:

Spanish
When people ask us when the best time is to visit Monteverde, we are happy to say that Monteverde can and should be visited at any time. It is a destination that is worth singing its praises about! What we definitely add to the answer is that there has to be a time to visit because Monteverde is a bucket list, a must-visit place.
Monteverde is a place that has a special rhythm, and it plays to a unique beat of its own drum. Nature and conservation lovers understand this music and it is bustling with eager, nature-lovers for much of the year reaching some high notes during certain months. This versatile destination has certain characteristics that make it a year-round worthy place but let´s delve a bit further into the magic of Monteverde to find the time that is best for you to visit!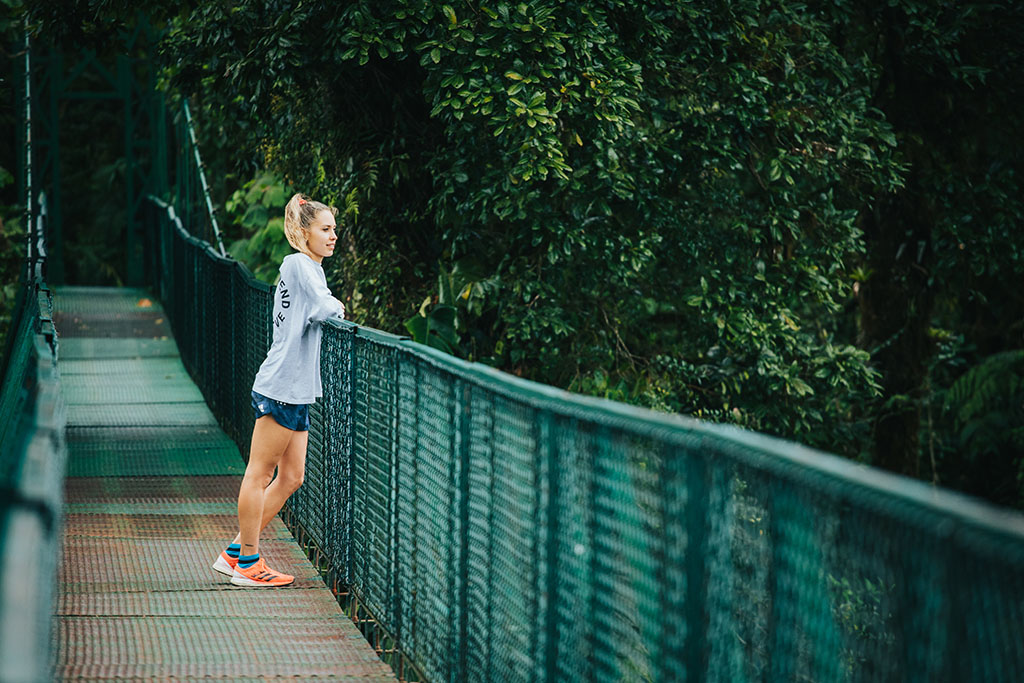 What is a must during your stay in Monteverde is to live and experience nature through adventure, and this is where Selvatura Adventure Park becomes music to your ears. This one-stop, adventure park has ziplining, suspension bridges, nature trails, and animal exhibitions all within its 850 acres of protected forest. It is also the only park that will have you ziplining through a cloud forest!
Monteverde is located on a mountaintop that forms the continental divide. This mountain range that runs down the Americas is majestic and magical. Thanks to its altitude and location, it is also home to the cloud forest, a delicate ecosystem with distinctive features. Some of these include low-level clouds, an abundance of mosses, and epiphytes like orchids and bromeliads. It is also rich in animal species including endemic and migratory species!
Singing in the Rain
Costa Rica is within the tropical zone of the globe. This means it is warmer, moister, and with lots of dense vegetation. Monteverde has the added element of altitude, straddling the mountain at 4660 feet, which means it sits within these clouds and as a result the cloud and rainforests of Monteverde thrive inside these moisture-laden puffs.
While Monteverde weather can change within minutes, there will be sun, shade, light rain, mist, and showers, sometimes all on the same day, but that is part of the fun. What does Selvatura Adventure Park recommend? Some good rain gear, water-proof walking or hiking boots and quick-dry clothes so you will be ready for all the range of weather possibilities that Monteverde has for you!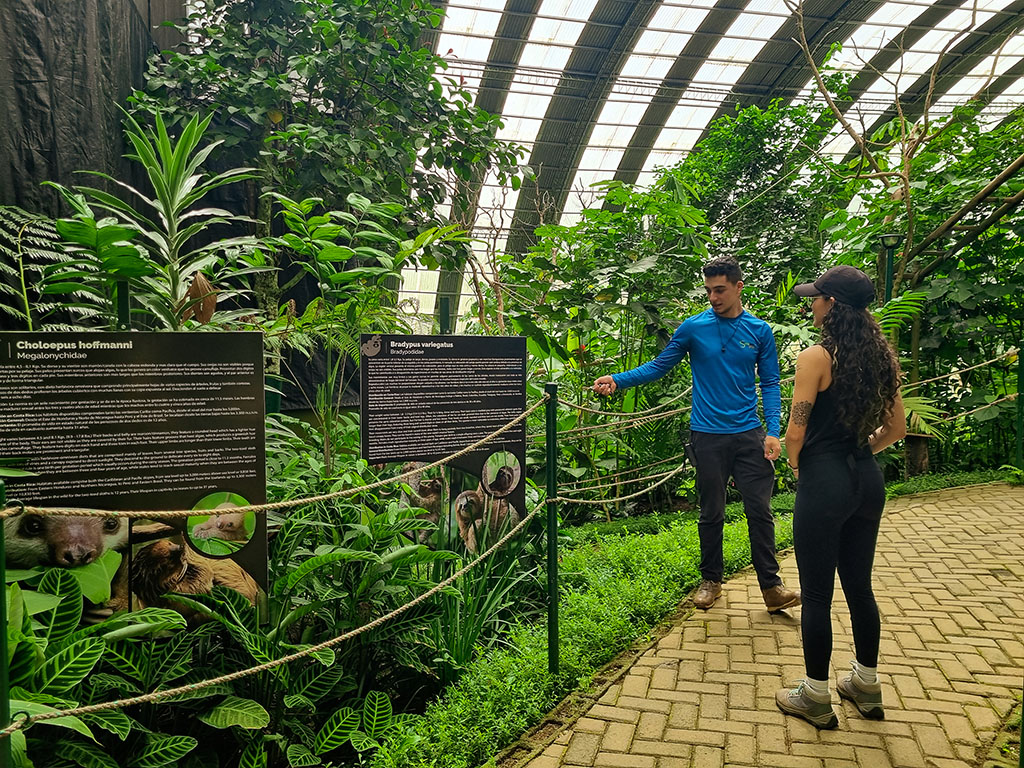 January through to April are the driest and warmest months in Monteverde, which attracts more fellow nature and hiking lovers. It also heightens the possibility to see more wildlife and fantastic sunsets. You will also enjoy some colorful rainbows as light rain is probable at some time.
September and October are when you will see the most rain which can also mean seeing lots of wildlife is a bit harder as they stay undercover and out of sight to avoid the rain. This is also a great season to enjoy the nature trails to yourself which is an upside to the additional rain.
The songs of birds
Monteverde is a very popular temporary home for hundreds of local and migratory birds attracting the lovers of these feathery friends with their binoculars and birding books in hand. Come prepared to view up to 500 different bird species and hear their song, filling the Monteverde sky and forests. So when is the best time for bird watchers to visit Monteverde?
While many birds can be spotted and enjoyed during the whole year, May and June are the high-flying months for bird lovers and enthusiasts. This is when the majority of the migratory birds converge in the canopy of the cloud forest that sits along their migration route. Some will reproduce, and others will rest and feed up before continuing their journey.
Other bird species including the elusive Resplendent Quetzal, a favorite, can be seen during the months of March and April. Many people consider Monteverde to be where one of the most beautiful birds in the world comes to court, reproduce, and nest. Fruits are bountiful including the wild avocado tree, a favorite of the Quetzal, and the Three-Wattled Bell Bird, another desirable bird.
What a wonderful world
Louis Armstrong certainly summed up embracing the environment and the beauty of nature in this song. Selvatura Adventure Park believes it embodies Monteverde and all it offers to visitors that come and experience the forests protected within the multiple nature reserves.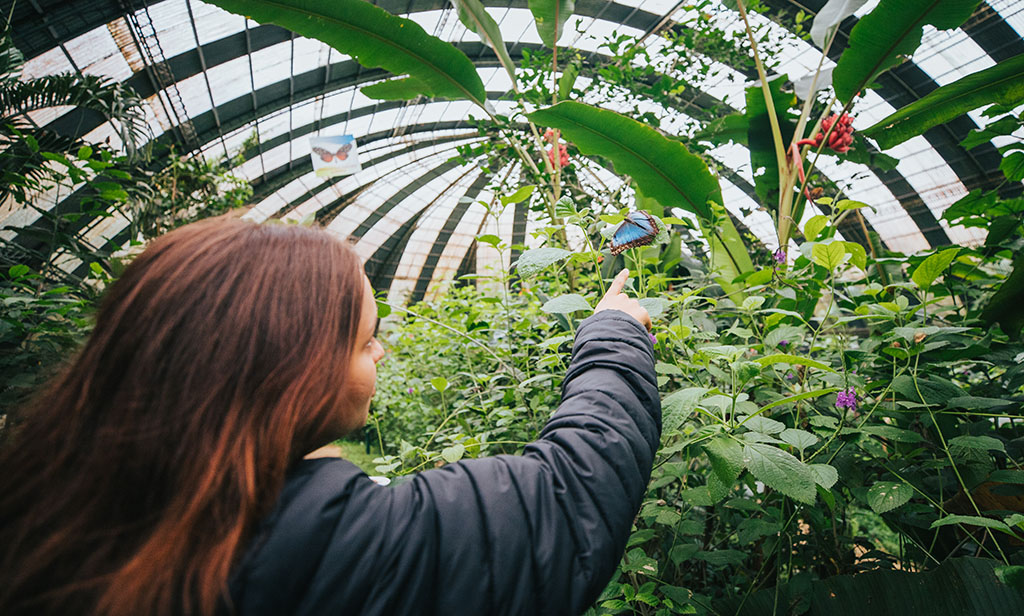 There are times of the year when visitation to Monteverde is higher and the nature trails, restaurants, and hotels are busier and bustling with eager walkers, birdwatchers, adventure-seekers, and nature-lovers. This usually is during the drier months from January to April. Depending on your travel preferences, this could be the perfect time to join in on the fun or a reason to plan your trip when the nature trails are less lively.
Whichever way you see yourself enjoying the greenery, the wildlife, the rainbows, the clouds rolling in, the sound of the rain, and all the beauty the Monteverde holds, it is always the best time to visit Monteverde. Selvatura Adventure Park invites you to enjoy Monteverde with all its natural treasures, fantastic trails, fun adventures, the mystique of the cloud forest, and the thrill of the ride.