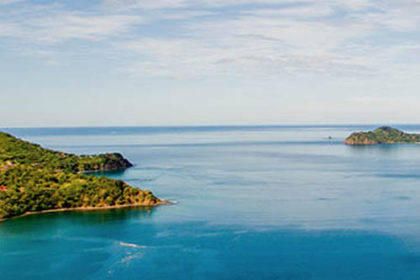 This post is also available in:

Spanish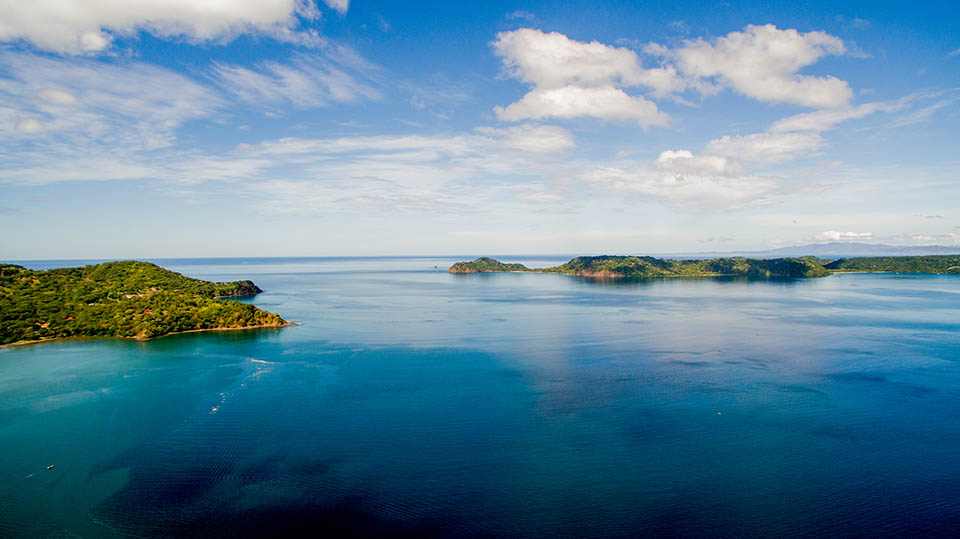 Costa Rica is just one of those countries that are on many eager travelers' bucket lists of places to visit. It is also at the top of the list for recommended destinations according to Wanderlust Magazine, coming in 3rd place and just recently appeared in National Geographic's 25 amazing journeys for 2022. This showcases a trek from the Caribbean Sea to the Pacific Ocean, both boasting amazing beaches that always attracts the sun and outdoors lovers. Which are the top 10 best beaches of Costa Rica?
Selvatura Adventure Park loves the green of the mountain and Monteverde but knows that the beaches in Costa Rica are also a favorite place to visit when in Costa Rica. Let's explore the 800 miles of coastline with more than 300 beaches to see which are the top 10 to include in your itinerary when you visit Costa Rica! Selvatura has enjoyed exploring them!
Best for Surfing
Tamarindo
Tamarindo has become a well-known surfer's town thanks to its great surfing beach with fantastic right breaks. This beach is perfect for beginner surfers too. It also offers lots of accommodation options, eateries, and bars to choose from. Tamarindo beach is vibrant and the beach itself is pretty and with lots of water activities to enjoy.
Tamarindo is located on the Nicoya Peninsula, and it is a good base camp to explore the many other beaches close by, including Langosta Beach and Conchal Beach, that are worth visiting too if you are in the coastal neighborhood and want to give the surfboard a rest from the Tamarindo waves.
Santa Teresa
Santa Teresa sits on the far southern corner of the Nicoya Peninsula and is a really long stretch of beach that has been divided with different names. It is a palm tree-lined, white-sand beach with rock pools and great surfing spots, and thanks to its location, it has a secluded beach escape feel.
While the beach is long and well worth walking, Santa Teresa also gifts us with one of the best sunsets, that draws everyone to sit on the beach and enjoy its beauty every afternoon. This chill and chic beach town also boasts some fantastic dining experiences that you will not want to miss.
Guiones, Nosara
Guiones is one of the beautiful arrays of beaches that are located in an area that is collectively called Nosara after the main, local town. Guiones is not only a fantastic surfing beach, it also has some amazing shops and restaurants, and it is where a large ex-pat community thrives.
Guiones is 7 kms long and is well suited for amateur and professional surfers alike. While being a surfer's paradise and town, it is more laid back than Tamarindo, and more geared towards relaxation and wellness. This off-the-radar beach is more frequented by tourists rather than locals, so English is nearly the first language spoken here.
Best for relaxing
Flamingo
Flamingo Beach is a top beach for relaxing and is named after its pinky-white sand. This beach is on the smaller side, and is located north of Tamarindo. With high headlands and cliffsides, most of the hotels and condo developments sit upon them rather than beachside.
Flamingo is a great beach to have leisurely swims without many waves and is perfect for the sun-worshippers as shade from trees is not plentiful. Flamingo Beach is fantastic for sunsets too!
Manzanillo
Manzanillo Beach is located on the far southern corner of the Caribbean Coast, and it is the epitome of a tropical beach. Calm, turquoise waters and rainforests bordering the stretch of white sand. Add in some coral reefs and the laid-back sun and surf vibe and this is Manzanillo.
Manzanillo Beach and its sleepy, fishing village of the same name is part of the Gandoca-Manzanillo Wildlife and Marine Refuge, ensuring an abundance of wildlife and no major developments. Take in its beauty under a palm tree or from a kayak exploring the reef.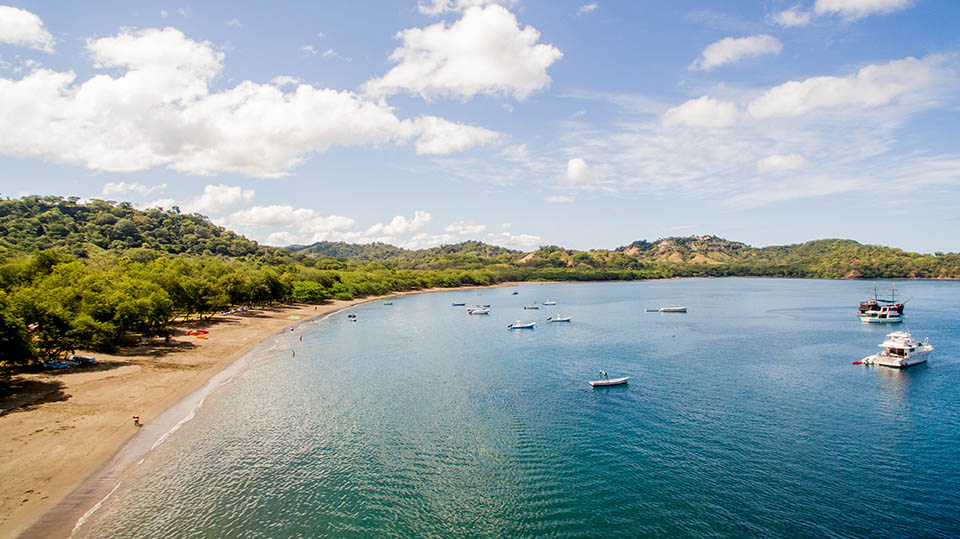 Panama Beach
Playa Panama is a top beach in Costa Rica and sits within the world-famous Gulf of Papagayo and just across from the Papagayo Peninsula. It also is where you can stay at Selvatura's sister hotel at the beach, Papagayo Golden Palms Suites, and Villas!
Playa Panama is a great beach for relaxation, with a long stretch of sand and peaceful water to swim, kayak, or SUP in. It also has an ideal location to go fishing and surfing from, with tours leaving daily nearby. The hotel can help you organize a tour!
Best for nature
Manuel Antonio
One of Costa Rica's most popular beaches and national parks, Manuel Antonio sits on the far end of a small tombola located on the central Pacific coast. Manuel Antonio actually is made up of 3 beaches, 2 of which are within the national park of the same name.
Manuel Antonio National Park provides an easy walk through the tropical forest that is home to an array of cheeky monkeys and coatis. Lush vegetation lines the beaches providing natural shade and the water is calm and inviting to swim in.
The beach outside the national park is the largest and most popular, with lots of water activities it is also lined with restaurants and bars.
Montezuma
Montezuma is located on the far south coast of the Nicoya Peninsula, and it is nestled between a lush jungled hill and the sweeping ocean, and surrounded by beautiful beaches. A well-known waterfall hidden in the jungle is part of the natural attractions of the area and a favorite to walk to and bathe in.
Nature abounds in Montezuma and is a favorite for those travelers searching for a laid-back, secluded area where wellness and the beach are the main occupations. The small town of the same name is full of street stalls and small restaurants.
Uvita
Uvita Beach is located on the southern Pacific Ocean coast and sits within the Marino Ballena National Park. This long stretch of dark sand beach is a favorite in the area thanks to its great swimming conditions and its famous "whale's tail", a sandbank with a rocky formation resembling a cetacean's tail. What makes this even more incredible is that this is one of the bays where humpback whales arrive every year to mate and give birth to their calves.
Uvita also features mangrove forests, estuaries and is perfect for a long walk along the beach, which at low tide, is not only long but also very wide for additional beach activities. Just off Uvita Beach is El Caño Island, which is a favorite for snorkeling and is part of the dolphin and whale watching tours.
Punta Uva
Last but not least on our top 10 beaches of Costa Rica list is Punta Uva. This southern Caribbean beach very quickly becomes a favorite for those who visit it. Lush, rainforest borders the white sand and relaxed pristine waters, perfect for swimming.
Punta Uva not only is tropical post-card beautiful, it also has a cave at one end of the beach. After a walk through the rainforest, you come across a cave that cuts through the headland. This is another highlight of this best beach in Costa Rica.
Costa Rica is full of fantastic beaches and Selvatura Adventure Park's list of the top 10 beaches in Costa Rica was not easy to make. After some days of adventure in Monteverde at Selvatura Adventure Park ziplining and exploring the cloud forest canopy on the treetop suspension bridges, enjoy some sun and surf at the beach too. In this land of contrasts, from the mountain to the sea, there are lots of tops!