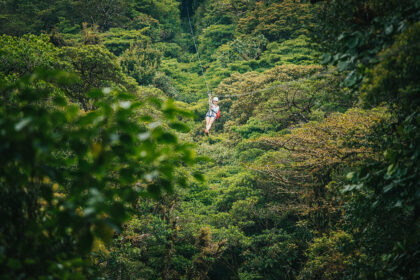 This post is also available in:

Spanish
Monteverde is famous for its misty cloud forests, and rightly so! This magical forest is full of surprises, and exploring it is an experience that activates your senses. This quaint mountaintop sanctuary is also an adventure lover's paradise where the cloud forest can be enjoyed from many perspectives and adrenaline levels. This means Monteverde has an adventure for everyone! Let's delve into the top 5 amazing adventure tours in Monteverde and see which one best suits your thrill-rush level.
So, get your adventure gear ready, as this is going to be lots of fun! Let's begin our journey of thrills on our favorite misty mountaintop, Monteverde. Selvatura Adventure Park leads the way when it comes to thrills and squeals of fun!
1. Ziplining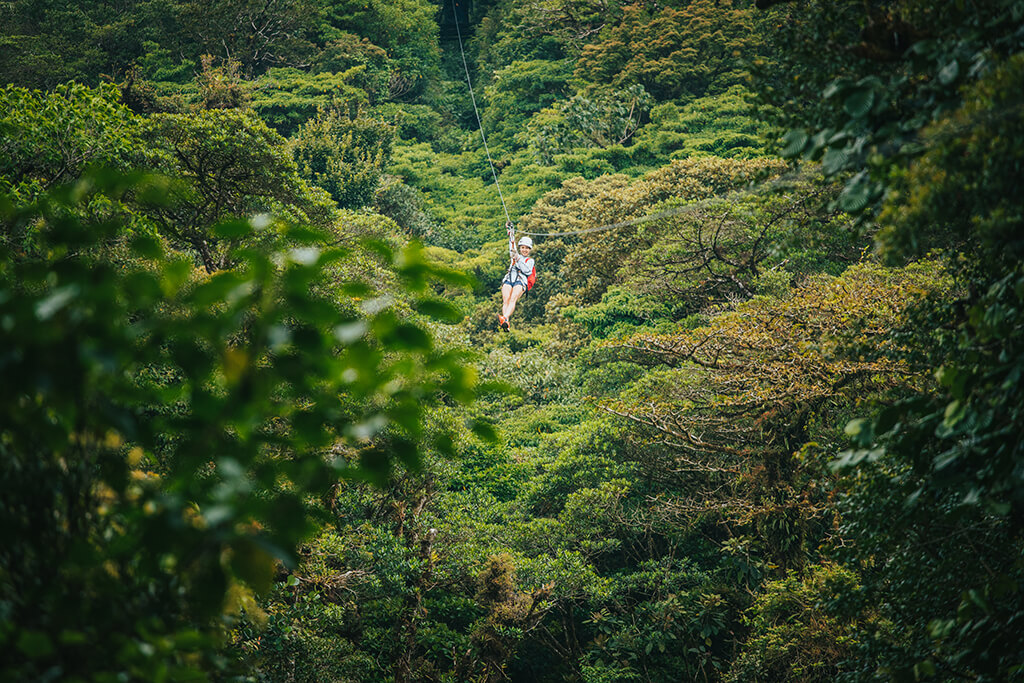 Ziplining could well be the hands-down favorite adventure activity for everyone, whatever the search for a thrill may be. Flying through the forest canopy will always create a myriad of emotions as ziplining is more than just the sense of flight. It is a mixture of speed, height, landscapes, cable lengths, braking systems, and additional thrills like rappels, Superman cables, and why not a Tarzan swing!?
One of the most exciting sensations that will make you tingle while ziplining in Monteverde is that you will be traveling through a cloud forest with all its magic. Selvatura Adventure Park boasts the only zipline that actually is within the cloud forest in Monteverde. So not only can you explore the cloud forest from its floor, but you will also have the privilege and joy of viewing it from above!
With 13 cables, including one 1km long and a Tarzan Swing, this is 2.2 miles of absolute and total adventure and thrills. The Selvatura Adventure Park zipline also offers an optional Superman-style ride for those wanting to upgrade their adrenaline rush even more. So harness up and enjoy the ride!
2. Night Hike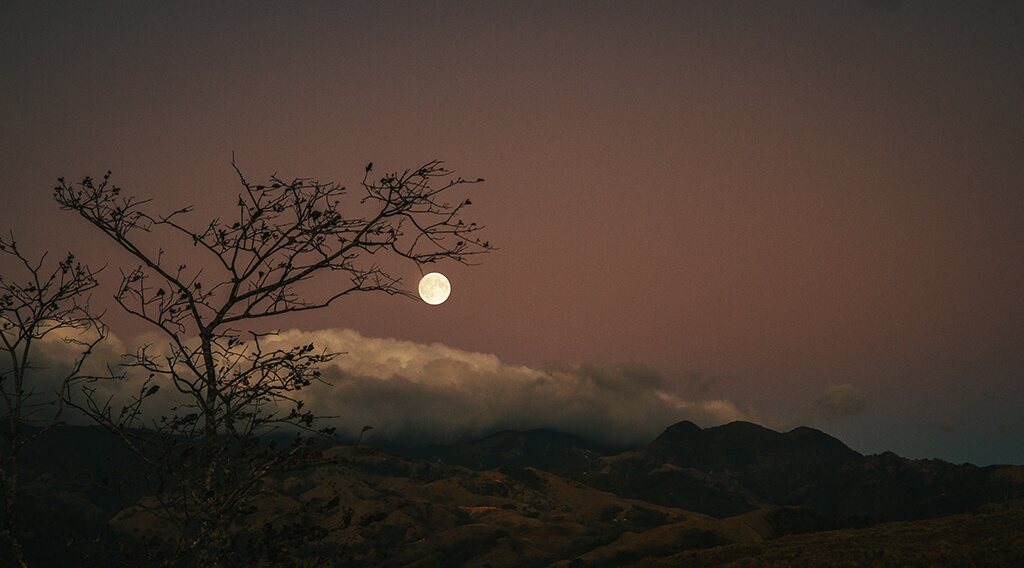 Did you know that 60% of the cloud and rainforest animals are nocturnal? That means a night tour is the best time to spot the diversity of animals inhabiting Monteverde's forests. Like the many types of forests on the Monteverde mountaintop, there is a richness of animals too. From the insects to the amphibians to the mammals, a night walk will showcase many of them. Exploring the Monteverde signature cloud forest will take on a new meaning after dark!
In the company of an expert naturalist guide, walk into the darkness of the forest to see and feel how the forest comes alive under the moonlight. With the night sky as their shade, animals of all shapes and sizes will feed, hunt, explore, breed, socialize, and some will also sleep.
The nocturnal walking tour is a favorite experience for Monteverde visitors, especially for the younger generations. The tours usually last a couple of hours, which is the perfect way to finish the day.
3. Hanging Bridges
While walking over the hanging bridges can be done at the best pace that suits you, the possibility of walking through the forest canopy is an adventure in itself. The sweeping views of the cloud forest and beyond, to see down into the forest-laden valley floor and touch the sky, is breathtaking.
Selvatura Adventure Park has its incredible treetop walkway, a series of suspension bridges that take you through the cloud forest canopy and over the undulating mountainous terrain of the park. The eight bridges that range from 170ft to an impressive 560ft in length are at intervals along the 1.9-mile nature trail that takes walkers into the beauty and mystical cloud forest.
While Monteverde and other parts of Costa Rica have more hanging bridge experiences, each one is different in length, number of bridges, and the type of forest they are located. The Selvatura Adventure Park treetop hanging bridges are a favorite for visitors as they are within the cloud forest and can be combined with other close-to-nature activities, including the fantastic animal exhibitions such as the sloth sanctuary! After enjoying the hanging bridges, see how our favorite tree-dwellers chill out and hang about!
4. Bungee Jumping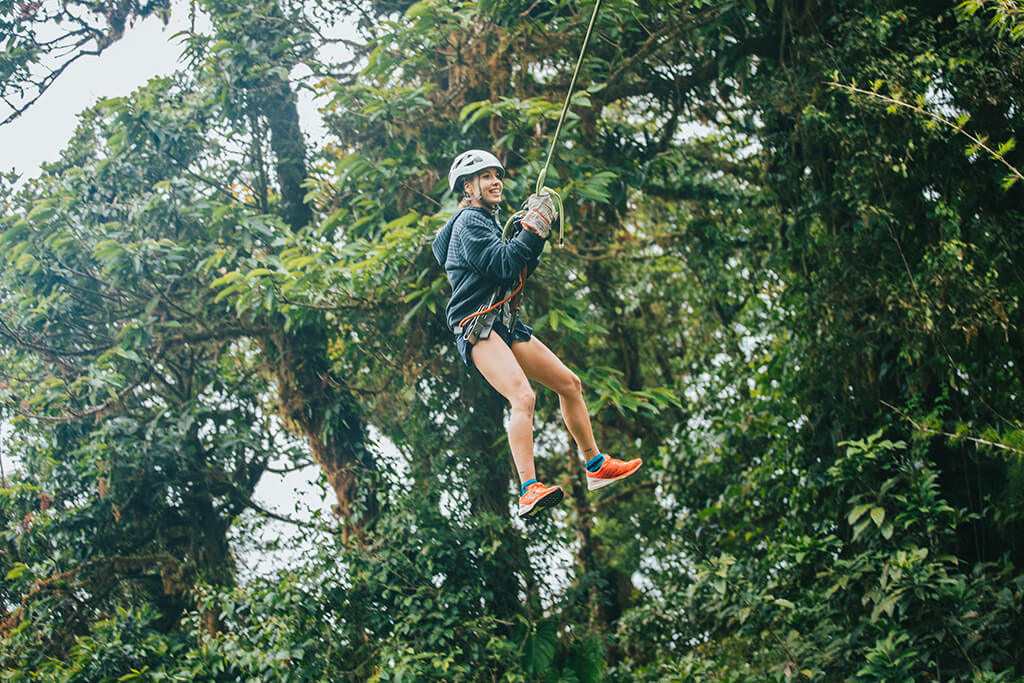 We can't talk adventure in Monteverde without mentioning the ultimate thrill ride for the die-hard adrenaline-rush seekers. However, bungee jumping is not for the faint-hearted although it has a keen fan club, and Monteverde has one that pleases!
A moving tram will take you to the center of a valley, and you will have the opportunity to jump off the edge and free fall from 600 feet over the forest canopy. Of course, this is as extreme as you can get and not for everyone, but bungee jumping is an adventure option in the Monteverde portfolio of thrills, so if you are game, go for it!
With adventure in nature comes perspectives, and bungee jumping will give its adrenaline-rush participants a unique vision of the surroundings. Nevertheless, unlike ziplining or hanging bridges, the experience is more intense and is over quickly, so enjoy the views while they last!
5. High-level Hiking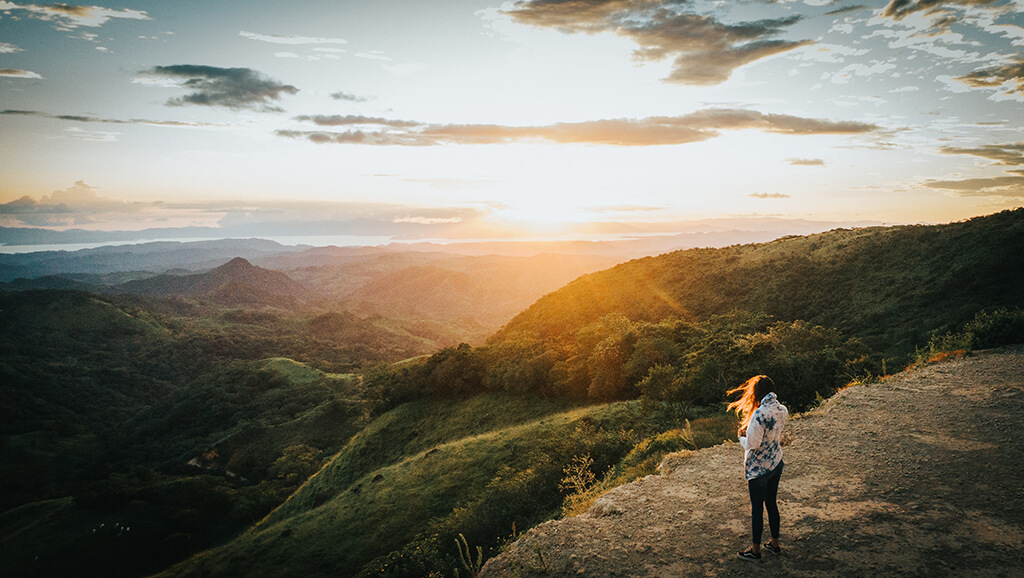 Monteverde is a dream destination for avid hikers, thanks to the number of trails that can be explored in the several nature reserves protecting the cloud and rain forests on this mountaintop. With this said, Monteverde attracts amateur and professional hikers from all over the world, to conquer the endless routes and trails, that twist and turn, up and down, the mountain slopes.
Regarding high-level hiking in Monteverde, the challenge lies in deciding which trails to explore, as there are so many. One day, it is hiking through the cloud forest, the next, through a rainforest. Not only are the types of forests to explore varied, but also their difficulty level and their length.
An example is the Monteverde Cloud Forest Reserve, which has 13km or 8 miles of trails that wind through the cloud forest. Some with observation decks, a waterfall, and even a lookout of the Continental Divide where you can see both the Pacific and the Atlantic slopes!
What is essential is to bring comfortable walking shoes or hiking boots, a rain jacket, camera, binoculars, and high-level hiking in Monteverde is yours to enjoy!
Selvatura Adventure Park has a great hiking trail that is an adventure as a stand-alone activity, although there is lots more to do and see! After a happy hike, enjoy all the nature activities that Selvatura has and make a day out of it! Ziplining, hanging bridges, reptile and amphibian exhibition, the butterfly garden, and the Sloth Sanctuary are what awaits! Monteverde has fantastic adventure activities to enjoy.